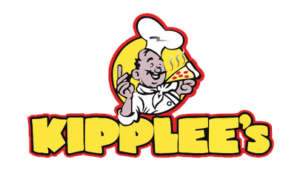 Serving the best local

pizza sandwiches appetizers
since 1989!
Kipplee's is a favorite Evansville local pizza restaurant and bar that's known for delicious pizza, amazing wings, the best appetizers, arcade games and a convenient drive-thru window.
Whether you're looking to enjoy a pleasant night out with family or a fun night out with the guys, you'll love our Evansville local pizza restaurant and bar!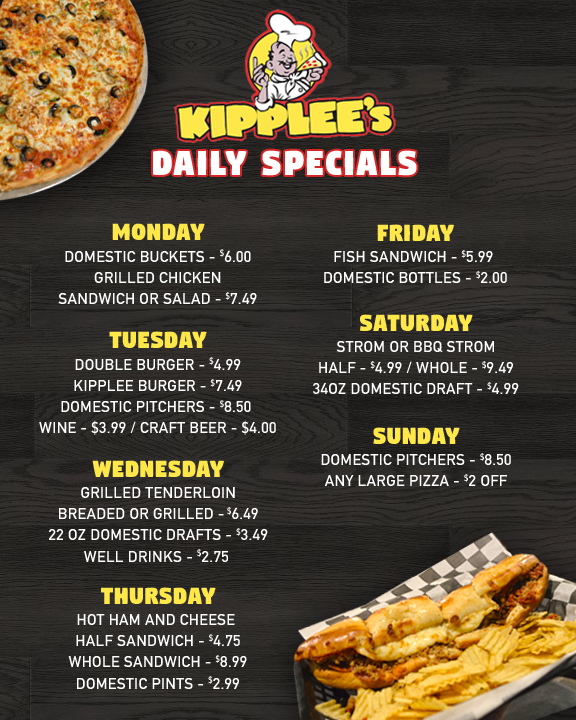 You can come in, take a seat at a table and order a giant pizza, or get a cold beer and some wings at our full-service bar. If you're in a rush, you can place an order for pick up at our drive-thru window. Visit our family-friendly restaurant this week to feast on melty sandwiches and pizza. Be sure to ask about hosting your next event here, too!
The Best Pizza, Wings and Sandwich Specials in the Evansville Area!
From a night out having great, local pizza with your family to catching a great sports game at the bar with your buddies, we wanted to continue a great Evansville tradition that has something for everyone in the family. Come join us and see why Kipplee's is still one of Evansville's best dining experiences.

Matt and Kaycey Klees
Owners
5 great reasons to check out Kipplee's!
Kipplee's is a family-friendly pizza restaurant with arcade games in Evansville, IN. Locals love coming to our restaurant because:
1. We opened our doors in 1989
2. We have a full-service bar
3. We have an arcade room
4. We have a speedy drive-thru window
5. We take reservations for events
Call now to place a drive-thru pizza or sandwich order. Our pizza restaurant serves sandwiches, wings and Dippin' Dots.